About A-Frames
A-Frames is an artisan company dedicated to helping you – as collector, artist or collection curator – achieve the most suitable presentation of your art works. We apply our expertise to preserve your precious art works for the long term, using the best possible materials. We understand what motivates a collector. We share the same passion for art. The frames are built entirely in our own workplace. Works framed by A-frames can be found in the collections of renowned museums, artists, private collectors and gallery holders in the Netherlands and internationally.
---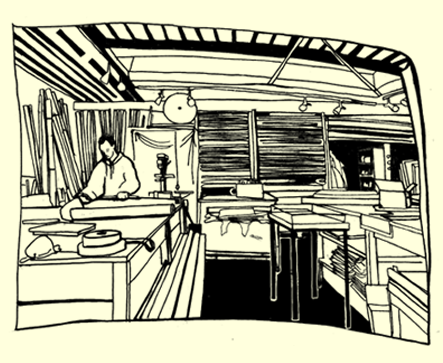 In our thoroughly equipped workshop, all work is carried out with utmost care and consideration. Our large tables enable us to also work with large art works. We regularly try out new colour recipes or types of frames, so that our workshop actually resembles an atelier.
---
The information displayed on the back of works, such as the year, maker's name or a personal dedication, does not disappear from view inside the frame, but is visibly reproduced so that it can still be seen.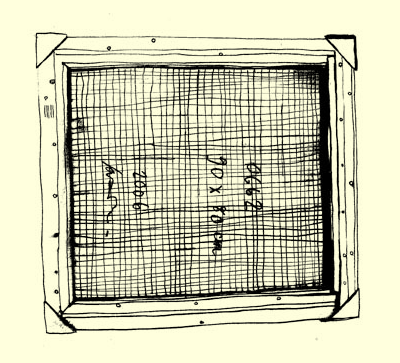 ---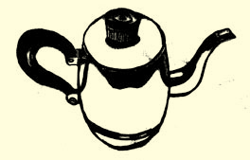 We take our time to settle on the right choices, and we feel that it enriches our practice to accomplish a fine result together with you.
---
Natural and multifunctional: the felt spacers behind the frame provide for ventilation, which is important to preserving the materials and the art work, and furthermore protect the wall and prevent the frame from shifting.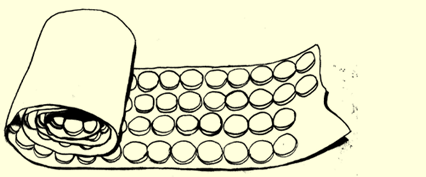 ---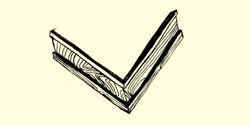 A separate frame profile can be created or modified for each individual art work. Each work represents a fresh challenge, and over the course of years we have collected a wide range of examples.
---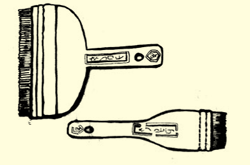 We use various traditional tools such as these Japanese wheat starch brushes. These are used to very thinly coat art works with Japanese paper. This is a method we learnt to apply through our collaboration with experts in the field of paper restoration.
So-called Japanese paper (Washi) is a generic term for various types of paper made from the strong long fibre of the mulberry tree. It is often still made by hand. Despite its thinness, it is very strong paper.
---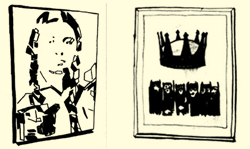 An art work deserves proper protection. Some of the risks to protect against are humidity, dust, temperature fluctuations and light, but also an improper mounting, knocks, vibrations and the wrong backing board. Framing the work of art behind glass reduces a number of such detrimental factors, but then the right type of glass still needs to be determined. The choice of glass must take into account for example the lightfastness of the technique used by the artist, the location where the works are exhibited, and not insignificantly, the available budget. We can explain the different options clearly, also showing examples, and so provide you with the right advice.
---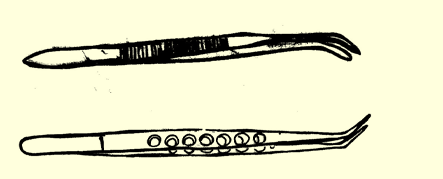 We frame the art work with painstaking attention. We closely examine the quality and condition of the work, and where possible repair defects such as small cracks and tears, stains or dirt. In case a defect needs reparation that requires specialist skills, we maintain close working relations with several restoration experts.
---
All art works we receive and all work we perform is documented, so that it remains possible to review what work was performed and which art work it concerned for many years afterwards.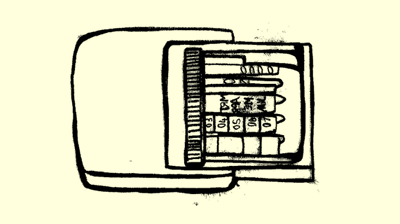 ---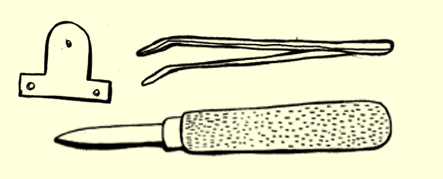 With our handiwork we create unique frames made of various American types of wood such as ash, oak, cherry, walnut and maple. But we also use wengé, jatoba and Beli. The ayous frame backing creates a solid frame construction.
---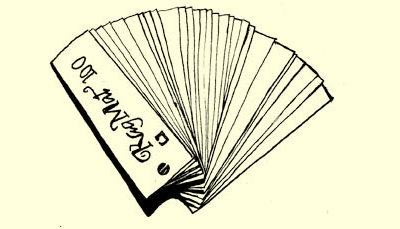 Conservation board or cotton fibre board assures the preservation of the work, and we use this colour fan to determine the most suitable colour. We have a wide range of museum board, including the ragmat series by Crescent with solid shades of colours such as sand dollar, silk and soft white.
---
Precision work is our daily routine, for which finely crafted and effective tools are indispensable. Everyday tools such as rulers, calculators, callipers and gloves, but also more trade-specific tools such as weight bags, a starch cooker and a horsehair strainer.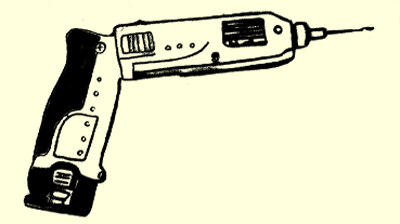 ---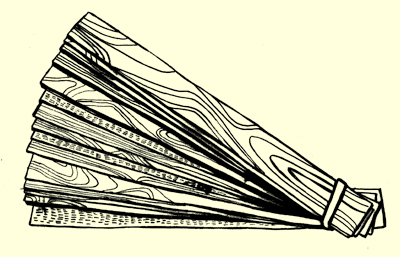 The frame colours are specifically developed to harmonise with the art work. A range of liquid wood stains are classified according to type of wood. Some colours contain metal pigments, while others are made using wax.
---